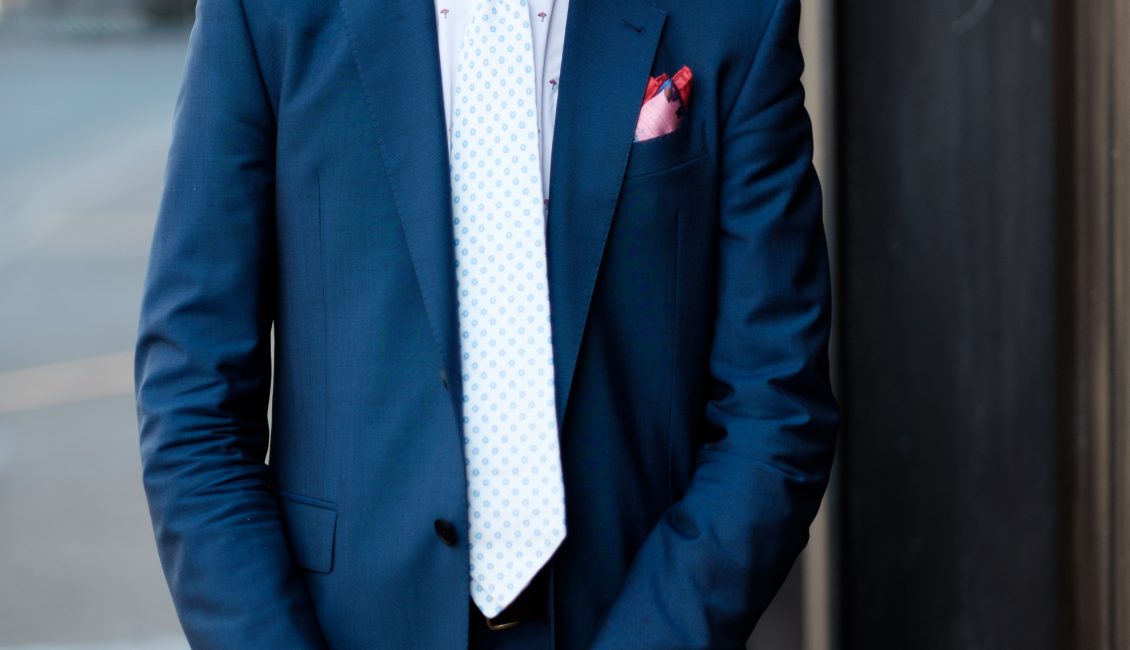 Sabato 30 gennaio 2021 – ore 18.00
ILYA GRINGOLTS, violino
PETER LAUL, pianoforte   
Ludwig van Beethoven – Integrale delle Sonate per violino e pianoforte, quarto concerto
Sonata in re maggiore op. 12 n. 1; Sonata in la minore op. 23;  Sonata in sol maggiore op. 30 n. 3
Guida all'ascolto di Stefano Valanzuolo
---
Ilya Gringolts
Il violinista russo Ilya Gringolts cattura il pubblico grazie alle sue esibizioni virtuosistiche ed alle sue interpretazioni sensibili, ed è sempre alla ricerca di nuove sfide musicali.
Richiestissimo come solista, si dedica sia al grande repertorio orchestrale sia ad opere contemporanee e poco frequentate. Ha tenuto le prime esecuzioni assolute di opere di Peter Maxwell Davies, Augusta Read Thomas, Christophe Bertrand e Michael Jarrell, e nella scorsa stagione ha aggiunto anche il nuovo lavoro di Bernhard Lang. È inoltre molto interessato alla prassi esecutiva storica e collabora per questo con rinomati ensemble quali la Finnish Baroque Orchestra, Arcangelo od Oxford Philharmonia.
Ilya Gringolts si è esibito con le principali orchestre di tutto il mondo tra cui la Royal Liverpool Philharmonic, la City of Birmingham Symphony Orchestra, la BBC Symphony, la Deutsches Symphonie-Orchester Berlin, la Filarmonica di San Pietroburgo, la Filarmonica di Los Angeles, la Sinfonica NHK, la Mahler Chamber Orchestra ed entrambe le orchestre della SWR (Radio della Germania sud-occidentale).
Gli appuntamenti salienti della stagione passata hanno incluso progetti con la Royal Stockholm Philharmonic, l'Orchesta Sinfónica de Galicia, l'Orchestra Filarmonica d'Israele, l'Orchestra Sinfonica di Singapore e la Bamberg Symphony Orchestra.
Ilya Gringolts ha inaugurato la stagione 2019/20 al Festival Enescu, interpretando il Concerto per Violino di Michael Jarrell. In programma ulteriori inviti per suonare con ensemble di fama internazionale quali la Bavarian Radio Symphony Orchestra, la BBC Scottish Symphony Orchestra, la Budapest Festival Orchestra, la Radio Filharmonisch Orkest, la Helsinki Philharmonic Orchestra, l'Orchestra della Toscana e la NRK Norwegian Radio Orchestra. Nella primavera del 2020, Ilya Gringolts è stato artist in residence al Musiktage di Badenweiler dove, oltre al suo Quartetto Gringolts, Meta4 e Kristian Bezuidenhout sono stati ospiti.
Ilya Gringolts è anche 'primo violino' del Quartetto Gringolts, che ha fondato nel 2008 e che ha riscosso un grande successo al Festival di Salisburgo, al Festival di Lucerna, al Menuhin Festival di Gstaad e al Festival di Edimburgo e nelle più rinomate sale da concerto internazionali come il Concertgebouw di Amsterdam, la Philharmonie Luxembourg, la Elbphilharmonie di Amburgo, la Konzerthaus di Dortmund ed infine il Teatro La Fenice di Venezia. Musicista da camera molto richiesto, Ilya Gringolts collabora regolarmente con artisti del calibro di James Boyd, David Kadouch, Itamar Golan, Peter Laul, Aleksandar Madzar, Nicolas Altstaedt, Christian Poltera, Andreas Ottensamer, Antoine Tamestit e Jörg Widmann.
Le numerose registrazioni di Ilya Gringolts per Deutsche Grammophon, BIS, Hyperion e Onyx sono state ampiamente elogiate dalla critica e la sua registrazione dei Ventiquattro Capricci per violino solo di Paganini ha ricevuto ottime recensioni nel 2013. In campo orchestrale ha pubblicato il Concerto per violino di Weinberg con l'Orchestra Filarmonica di Varsavia nel 2015, il Concerto per violino di Dvorak con la Filarmonica di Praga e i Concerti di Korngold e Adams con la Filarmonica di Copenaghen.
Nel 2018 Ilya Gringolts ha pubblicato il secondo CD del suo progetto di incisione delle opere complete per violino di Stravinsky, registrato insieme all'Orchestra Sinfonica della Galizia diretta da Dima Slobodeniouk.
Dopo aver studiato violino e composizione a San Pietroburgo, Ilya Gringolts ha frequentato la Juilliard School of Music dove ha studiato con Itzhak Perlman. Nel 1998 ha vinto il prestigioso Concorso 'Premio Paganini' divenendo il più giovane vincitore nella storia del Concorso.
Oltre alla carica di professore di violino per l'Accademia delle Arti di Zurigo, è anche Violin International Fellow della Royal Scottish Academy of Music and Drama di Glasgow.
Ilya Gringolts suona un violino Giuseppe Guarneri "del Gesù" di Cremona (1742-43).
Peter Laul
Peter Laul è nato in una famiglia di musicisti a San Pietroburgo, in Russia e ha ricevuto la sua educazione musicale al Conservatorio della città, dove ha studiato con il prof. Alexander Sandler.
Ha vinto il terzo premio e il premio speciale per la 'migliore interpretazione di Bach' al Concorso internazionale di pianoforte di Brema nel 1995; in seguito, nel 1997, ha vinto il primo premio e il premio speciale, questa volta per la 'migliore performance di una Sonata di Schubert'. Nel 2000 ha vinto il primo premio al Concorso Pianistico Internazionale Scriabin a Mosca e, nel 2003, ha ricevuto la medaglia onoraria "per realizzazioni nelle arti" dal Ministero della Cultura della Federazione Russa.
Si è esibito come solista con la Filarmonica di San Pietroburgo, l'Orchestra del Teatro Mariinsky, l'Orchestra Sinfonica di Mosca, l'Orchestra Kapella di Mosca e numerose altre orchestre russe sotto la direzione di direttori del calibro di Maxim Shostakovich, Valery Gergiev, Vasilij Sinaisky, Eri Klas, Jean-Claude Casadesus, Nikolai Znaider e Nikolai Alexeev, tra gli altri.
Ha anche suonato con la Nordwestdeutsche Philharmonie, la Brasilian National Symphony Orchestra, la Estonian National Symphony, la Tallinn Chamber Orchestra (Estonia) e la 'Les Siècles' (Francia) sotto la direzione di François-Xavier Roth.
E' apparso in tutte le principali sale da concerto russe: nella sala del Teatro Mariinsky di San Pietroburgo,  nella Sala Tchaikovsky di Mosca, nella nuova Casa della Musica di Mosca, etc.
All'estero si è esibito all'Auditorium du Louvre, al Théâtre de la Ville, al Théâtre du Châtelet e al Musée d'Orsay di Parigi, all'Opéra de Lyon, al Lincoln Center di New York, all'Amsterdam Concertgebouw, al Vredenburg di Utrecht, al Theatre de la Monnaie di Bruxelles e in numerosi altri luoghi e festival in tutta Europa, Giappone e Stati Uniti.
Le sue esibizioni più recenti sono state al Festival Serres d'Auteuil di Parigi, ai festival Schubertiade e Beethoven di Colmar, al festival The Stars of the White Nights di San Pietroburgo, Art November (Mosca), a Le Printemps des Arts di Monaco, etc.
Peter Laul è anche un esperto musicista da camera. I suoi partner abituali includono Dmitry Kouzov, Marc Coppey, Ilya Gringolts, Graf Mourja, Sergey Levitin, Valery Sokolov, Alexander Ghindin, Diemut Poppen, Francoise Groben, Gary Hoffmann, David Grimal, Laurent Korcia e Tedi Papavrami.
Peter Laul ha registrato per Harmonia Mundi, Aeon, Onyx, Naxos, Marquis Classics, Querstand, Integral Classics, King Records, Northern Flowers e per numerose stazioni televisive e radiofoniche russe o straniere.
Info e Biglietti