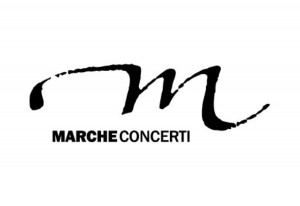 Marche Concerti is the regional network founded in 2015 and dedicated to the promotion of classical and contemporary music founded by the Appassionata Music Association of Macerata and signed together with the Pesaro Concerts Body and the "Guido Michelli" Friends of Music Society of Ancona. Marche Concerti puts artists, events and communication on the circuit.
Associazione Musicale Appassionata Di Macerata
It was founded in 2007 by the initiative of eight music lovers and musicians with the aim of organizing concerts and events in the city and province of Macerata, and to promote education in listening, knowledge and musical practice in the various genres and styles, with a focus on classical music. The concerts are mainly organized in the Lauro Rossi Theater in Macerata. The association usually invites international artists alternating with Italian musicians of great depth. In programming she is careful to address young concert performers and present the works of today's composers every year. Collaborations with local training bodies are fundamental, in particular the University of Studies, the Academy of Fine Arts, the Confucius Institute and the Sferisterio Heirs of One Hundred Consorts.
Società Amici Della Musica "Guido Michelli" Di Ancona
Founded in 1914. The Friends of Music want to give the Ancona public the opportunity to meet the same performers who are heard in the most prestigious international concert halls. The artists of great fame, who guarantee extraordinary concerts and impeccable performances, alternate young emerging musicians, who are able to communicate all their passion and enthusiasm, while maintaining the highest quality level. Concerts take place mainly at the Teatro delle Muse and the Teatro Sperimentale in Ancona.
Ente Concerti Di Pesaro
Founded in 1961. The activity is carried out continuously during the various months of the year and without interruption since the foundation: on average, in the last decade, the programming threshold of 30 – 35 concerts per year has been reached. In addition to the concert activity that takes place at the Rossini Theater, there are numerous initiatives that invest other historical places in the city and in the area and together with internationally renowned concert performers, the organization programs concerts involving the best graduates of the Conservatory of Music of the city of Pesaro.